Celtic Institute of the Midwest
---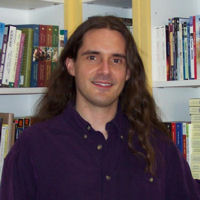 Dr. Benjamin Bruch
Ben has taught Celtic languages, literatures, folklore, mythology, and music to students of all ages at schools, colleges, and cultural events in the United States, Great Britain, Germany, and Austria. He was made a bard of the Cornish Gorsedd in 1998 and received his Ph.D. in Celtic Languages and Literatures from Harvard University in 2005.
E-Mail: bruch@celtic-institute.org
Website: www.benjaminbruch.com
---
---
E-Mail: info@celtic-institute.org • Phone: 443-610-6677 • Follow us on Twitter: @CelticMidwest
Like us on Facebook: CelticMidwest • Follow our Blog: celticinstitute.wordpress.com
All material on this web site © 2013 Benjamin Bruch.